By Wade Cockfield
The same scenario goes for content marketing. Good visuals mean a greater chance of generating engagements from readers and attracting links to your site.
Visual content can be a very powerful marketing tool to make your audience patronize your site. It can easily defeat an article no matter how well-written it is because audience looks more on videos, data visualizations, infographics and other forms of visual content first. More importantly, it helps us to tell our stories better.
Here are the latest visual trends in 2017 that we need to check out right away!
The Importance of Being Visually-Relevant
60 percent of marketers believe that visual content is essential to marketing strategy. 31 percent say that it is important, while the remaining percentage believe that it's not that important or not important at all.
Since people responds to visual content, it became the lifeline of many marketers. For those who are still in doubt, well, we're no longer in the Stone Ages!
Consistency is Key
It is given that creating good visuals are difficult, but the real challenge really is to be consistent, this is according to 36 percent of marketers who were surveyed. Other factors cited also include finding credible and reliable data, reaching out to the wider audience and creating well-designed visuals itself.
Of course just like how we patronize products because they satisfy and meet our expectations, the same goes for visual content. People will remain engaged to your sites because they are entertained. It's just a matter of creativity and smart strategies. These may not guarantee your success, but it will increase the odds to your favor.
Stock Photography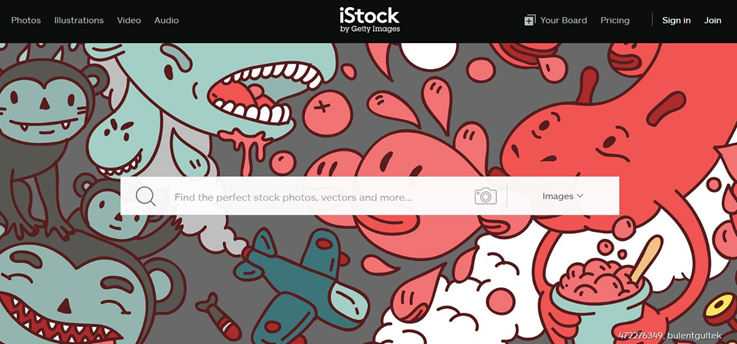 Using stock photos for creative and business purposes in place of attracting more audience is a choice because they are the most popular form of visual content among 35 percent of marketers according to surveys.
However, you need to be careful. It can lead to dull and repetitive pictures that people have already seen. If you are going to use stock photos, do it wisely.
The Power of Infographics
If you're having a hard time with your marketing strategies and is generating little or no relevant traffic to your site, you might want to consider using Infographics as part of your digital artillery.
Even though stock photos are used the most, infographics still had the highest engagement according to a survey. A well-written article combined with infographic can be strapping a tool to elevate your content into the information jungle and your audience's brains.
Humans as we are, we naturally love facts, statistics, figures and other graphical elements. So, use as many original graphics as you can. Be adventurous too, show some humor and personality with memes and funny GIFs.
Investment in Visual Content Creation
Although it's too early to tell investments on visual content creation is predicted to skyrocket this year (fingers crossed). A survey shows that 35 percent of marketers will spend almost one-fourth of their entire budget on visual content.
Compared to the trend last year, the rate of comparison on investing in visual contents is already showing a visible margin. It seems like there is a current trend of marketers spending on visual content this year.
The Do-It-Yourself  Practice
You want to stage a good visual to your site, but then you don't have enough monetary funds to do it? Then you can do it on your own!
If you are quite confident with your creative skills, then you can actually create your own graphics and images. There are a vast array of available design tools and software that you can download online for free.
Using Time Wisely on Creating Visuals
According to study, a majority of marketers, they spend less than five hours a week on making visuals, and we are talking here about 75 percent. The remaining percentage spend between 5 to 15 hours to more than 15 hours a week on producing visual content.
This means that we have to be wise on managing our time and production. Of course, we do what we need to do to generate returns on our investments but if you're spending too much time on producing visuals and you're not a getting a return, then cut back. If they aren't making traffic or generating interests, spend more time to make them interesting and catchy.
Contents Will Be More Visual
The demand for visuals is growing. In fact, much content is exclusively visual, like videos, vines, and GIFs.
Images and visual aids become important for the promotion of contents. Pretty much, people expect more visuals all the time, so give them what they want. The competition is tough, and the demand for good visuals is rapidly increasing so don't get lagged behind.
Takeaway
Visuals can either make or break a landing page, social media posts or brand promotions. This is why it's vital to create a shareable and eye-catching graphics or images to generate traffic to your site.
The trend will surely evolve in the upcoming years, or maybe months, who knows? We just have to be kept updated and go with the flow of the changing norms in digital society.
Author Bio: Wade Cockfield is the  CEO and an SEO Consultant of Wade Cockfield Executive SEO Company that specializes in developing effective content strategies for forward-thinking companies.  He likes to share his wisdom and ideas to his readers about digital marketing platforms. He loves to read about Sports, Politics, technology and current events in his spare time.